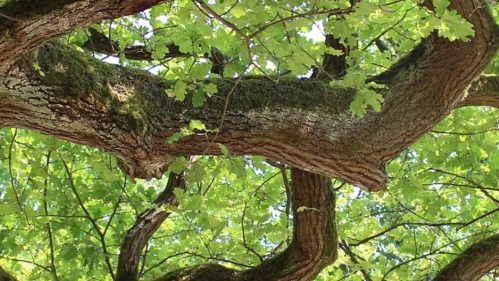 Research and Evaluation
The Center for Research on Ending Violence has successfully established itself as a leader in research. We receive national support from key funders and collaborate with numerous organizations locally and globally.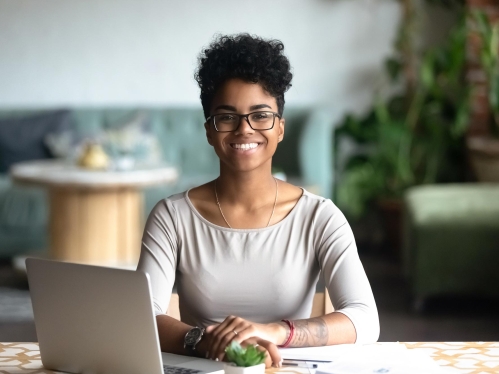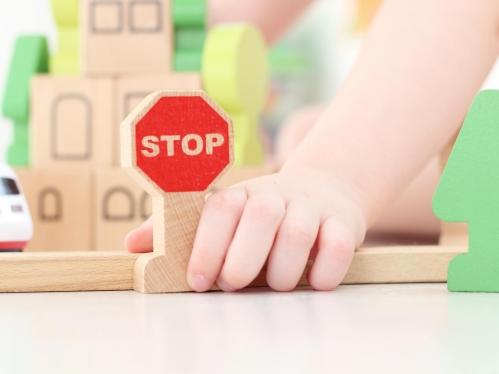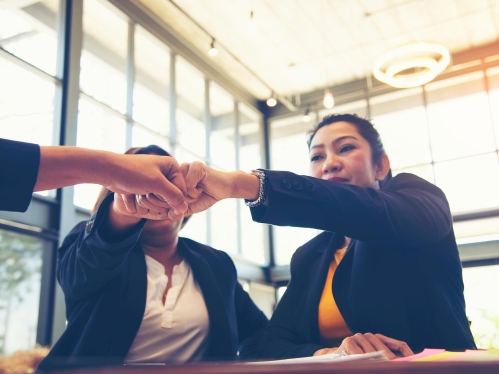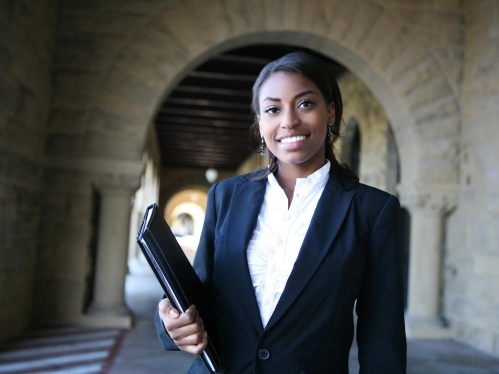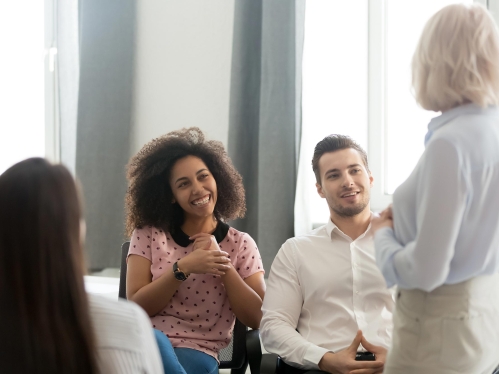 Completed Research Projects
To request more information about any of these completed projects, please email us.
Evaluating the 'Moving Ahead Through Financial Management' Curriculum and its Impact on Battered Women's Lives

This project, funded by The Allstate Foundation, intends to build upon the previous evaluation conducted by The REV Center to accomplish a multi-year quasi-experimental, longitudinal design to determine the impact of the Moving Ahead through Financial Management curriculum with survivors of violence. Survivors will be assigned to either an experimental group (receiving advocacy services and the curriculum during group and individual sessions) or a comparison group (receiving advocacy services only). Additional survivors, who have not received services from the advocacy organization in the last twelve months, will be recruited for a control group. All survivors, recruited on an ongoing basis, will be interviewed every 6 months over an 18 month period. The specific aims include:

Develop an explanatory research design in partnership with key leaders from different sectors and multidisciplinary backgrounds that expands our knowledge about the effectiveness and impact of EAA's financial literacy program with survivors of violence.
Determine if participation in the Moving Ahead through Financial Management curriculum improves survivors' lives on a number of outcome variables including all forms of abuse, economic empowerment, economic self-sufficiency, economic self-efficacy, quality of life, or emotional health. 

Experimentally Testing the Effectiveness of a Campus-based Bystander Intervention 

REV has been awarded a federal R01 grant from the Centers for Disease Control entitled "Experimentally Testing a Campus Based Bystander Model." The 3 year project will be conducted in collaboration with the Rutgers Office for Violence Prevention and Victim Assistance. The project involves an investigation of the effectiveness of the "SCREAMing to Prevent Violence" model that delivers multi-dosage primary prevention and bystander intervention education to incoming college students. The experimental study will assess its longitudinal impact on behavioral intent and actual behaviors related to sexual violence and bystander intervention. Based on the results, a guide will be created to assist programs nationwide in developing and implementing bystander education programs on college campuses. 

Multi-level Bystander Intervention to Prevent Sexual Violence 

Ecological frameworks suggest that attitudes and behaviors regarding sexual violence and bystander behavior are shaped by individuals' interactions with their environment on multiple levels, including the group, community, and societal level (CDC,2007). Most studies conducted on bystander behavior thus far exclusively focus on the individual level factors (ie. attitudes and behaviors) without taking into account the influences of other factors operating at multiple levels. The purpose of this project will be to develop a conceptual model and pilot measures to test the multi-level (individual, group, community, and campus level) influences on bystander behavior in the context of rape prevention on college campuses. A comprehensive measurement tool, the Checklist of Bystander Promotion Environment (C-BPE), will be developed to measure characteristics that promote or discourage bystander intervention. The C-BPE is envisioned as including a number of tools that can be used to measure the different levels of the social ecology on college campuses, including individual, group, community and campus levels. 

Needs Assessment Survey of DCF-Involved Youth

The primary intent of this project is to provide in-depth information on the current state of services provided to DCF-involved youth, and to describe their perceptions of their experiences and outcomes as a result of involvement with DCF (at whatever age this may have occurred and to whatever extent they may have actually participated in DCF services). The central goals are to

understand youth perspectives on their involvement with DCF services;
assess their current psychosocial functioning;
identify the extent to which they are progressing with living as independent young adults; and
facilitate their reflections on how they would want to improve the child welfare system. The design of this project was informed by the Office of Adolescent Services' (at DCF) Strategic Plan published in 2012. The final project will be published fall 2014. 

Teen Parent Project 

The project is sponsored by Prevent Child Abuse New Jersey (PCANJ) and NJ's DCF in order to learn more about the strengths and challenges of the Parent Linking Program (PLP) for the current (or recent) teen parent participants of the program. Interviews were conducted with over 30 current and former program participants and their caregivers. The interviews assessed participants' knowledge about child development, parenting attributes, social support, and psychosocial functioning. On-line surveys with PLP programs personnel were also administered so that feedback about the positive and negative perceptions of the programs could be measured. A final project report is forthcoming. 

Examining Gender Based Violence and Abuse in Liberian Schools: An Exploratory Study 

Drs. Judy Postmus and Rebecca Davis received a grant to examine gender based violence and abuse in Liberian schools. They are partnering with several researchers from Cuttington University in Liberia and are funded by a research consortium including representatives from the Ministry of Education of Liberia, the Ministry of Gender and Development of Liberia, the Association of Liberian Universities, IBIS, the Norwegian Refugee Council, Save the Children, and Concern Worldwide. The objectives to accomplish this project include the following key steps:

through a content analysis, review and analyze existing policies, laws, research reports, and other documents that address such violence
through qualitative interviews, meet with key stakeholders to determine their perspectives on the problem of gender based violence as well as the existing policies
using qualitative focus groups, meet with youth attending to chosen schools as well as key school personnel to learn of their attitudes, beliefs, and norms about girls and violence; and
using quantitative methods, distribute an anonymous survey to youth and key school personnel asking about their attitudes, beliefs, and norms about girls and violence. Upon analysis of the data collected, a presentation and report will be available that outlines the key findings from the research and recommendations for ways to address and prevent violence and abuse in Liberian schools. The research process will use a sequential mixed method designs, with the intention that each stage will be conducted separately and will influence the next. Together, these methods will produce a picture of youth's perceptions of girls and violence by measuring their attitudes, beliefs, and norms surrounding such violence. This information will provide a critical foundation for developing effective prevention and intervention efforts. 

Evaluation of the Artists Mentoring Against Racism, Drugs and Violence Summer Camp

REV is conducting a program evaluation of the AMARD&V (Artists Mentoring Against Racism, Drugs & Violence) summer camp. AMARD&V is an innovative arts-based violence prevention program for local New Brunswick youth. Participants learn different types of art, including theater, dance, photography, and visual arts, as well as participate in a variety of workshops including those about healthy relationships, gang violence, nutrition, and self-esteem. This year, the evaluation includes a post-test for campers to learn about their appreciation for art, sense of community, sense of hopefulness, and self-esteem. We will also be conducting observations of camp activities, individual interviews with the artists, focus groups with counselors and a counselor evaluation. 

Robert Wood Johnson University Hospital Community Health promotion Program Evaluation 

The Center for Research on Ending Violence assisted Robert Wood Johnson University Hospital's Community Health Promotion Program with the evaluation of two important programs related to domestic violence and healthy relationships. The "Domestic Violence and the Role of the Healthcare Provider" training is a three hour professional development course available for nurses, nurse educators, physicians, residents, EMTs, medical students, social workers and other interested individuals. The objectives of this training include improving self-awareness and an understanding of the role that domestic violence plays in the health of the public, changing the responses of the healthcare providers, and outlining assessment and intervention strategies for use in the healthcare setting. The "Healthy Relationship Seminar" training is a ninety minute workshop developed to promote healthy relationships for underserved individuals throughout New Brunswick. The curriculum is interactive and covers what constitutes healthy relationships, and how to identify when a relationship is unhealthy.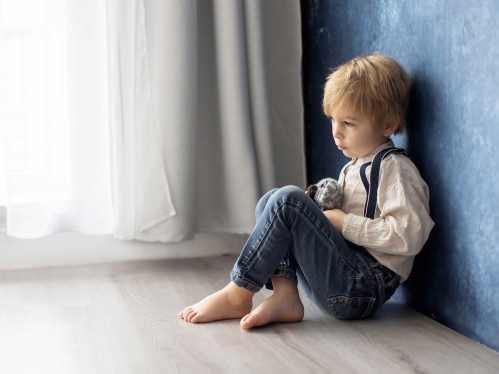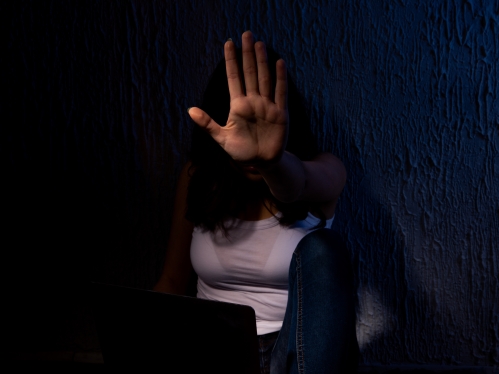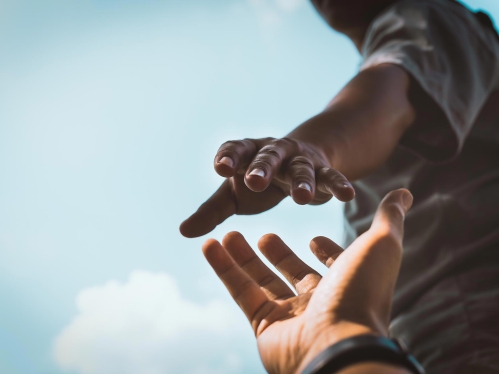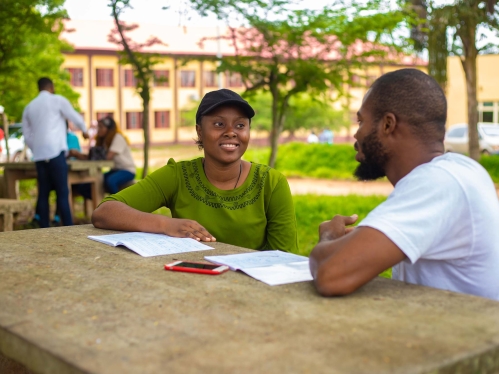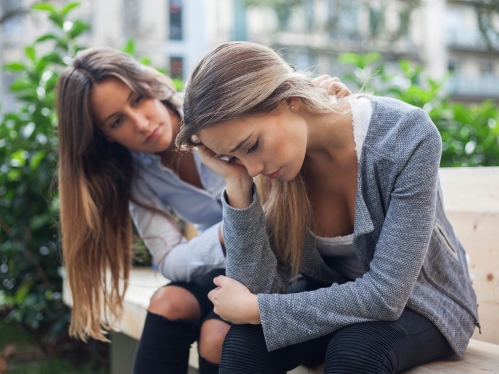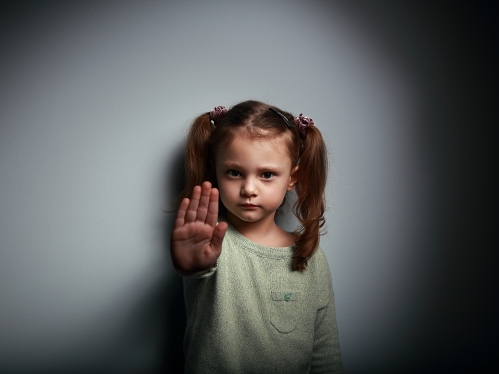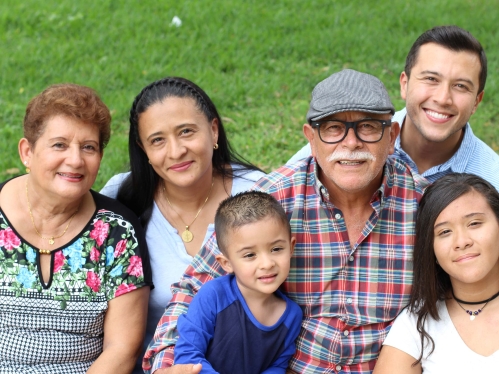 Exploratory Project on Domestically Trafficked Adolescents in New Jersey  
The Department of Children and Families has contracted with Drs. Judy Postmus and Cassandra Simmel to conduct an exploratory study to learn about best practices for serving domestically trafficked adolescents in the State of New Jersey.
Research briefs
The Final Report and Executive Summary can now also be accessed below: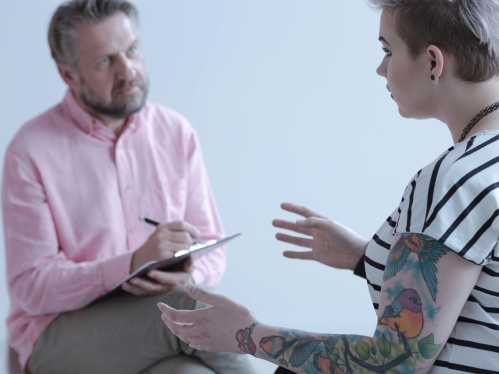 SCREAM-ing to Prevent Violence Overview
In 2010, Drs. Sarah McMahon (PI) and Judy L. Postmus (Co-PI) at the Center for Research on Ending Violence (REV) at Rutgers University, School of Social Work received funding from the Centers for Disease Control and Prevention (CDC) to conduct an extensive evaluation of the effectiveness of the SCREAMing to Prevent Violence curriculum.  The SCREAM program is a peer education program that uses theater to addresses attitudes and behaviors related to campus sexual assault and encourages prosocial bystander intervention.
To read an executive summary of research findings, click here.
To listen to a podcast of an interview with Dr. Sarah McMahon conducted by PreventConnect about the research findings, click here. 
Based on the research findings, a manual was also developed to guide university and college administrators when considering using peer education and specifically the SCREAM program to prevent violence on their campuses. This manual provides an overview of the SCREAMing to Prevent Violence (STPV) © curriculum developed by Rutgers Office for Violence Prevention and Victim Assistance (VPVA). 
Download the complete manual. 
SCREAM Theater©, SCREAM Athletes©, and SCREAMing to Prevent Violence© were created by staff from the VPVA and can be purchased for a reasonable fee. For more information about the full curricula along with detailed support to implement these programs on your campus, please contact VPVA. Any questions about this study should be directed to revcenter@ssw.rutgers.edu
This research was supported by a grant from the Centers for Disease Control and Prevention (CDC) to the Center for Research on Ending Violence at Rutgers University, School of Social Work (grant number: 5R01CE001855-03). Its contents are solely the responsibility of the authors and do not necessarily represent the official views of the CDC.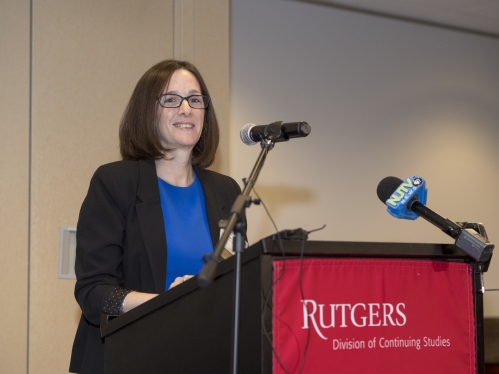 Teen Dating Violence Fact Sheets
Teen dating violence is a highly prevalent issue. According to the Centers for Disease Control and Prevention (CDC), one in four adolescents reports verbal, physical, emotional, or sexual abuse from a dating partner.
To change this statistic, in 2011, it became a NJ state law requirement for all NJ school districts to instate dating violence education in the health curriculum. To enforce compliance with this law, the NJ Domestic Violence Fatality and Near Fatality Review Board, along with a number of leading agencies in NJ, has endorsed a series of fact sheets on teen dating violence to guide administrators and educators in the implementation of dating violence education programs.
The Center for Research on Ending Violence in collaboration with the NJ Domestic Violence Fatality and Near Fatality Review Board have compiled Teen Dating Violence Factsheets for Educators and Community members.
View Fact Sheets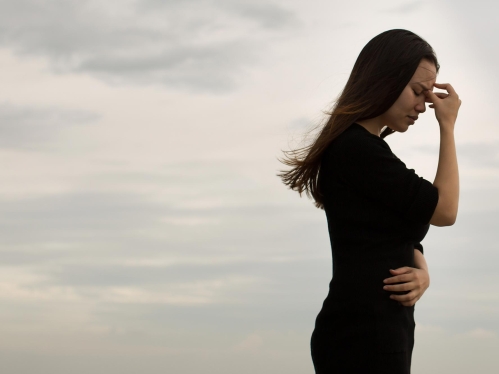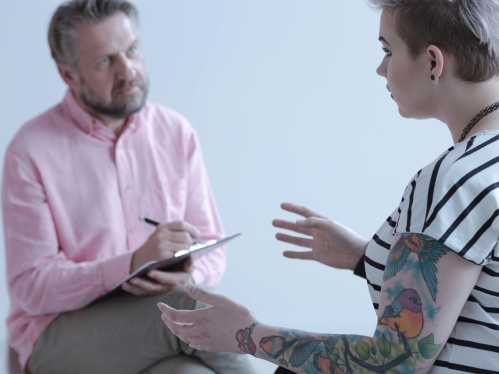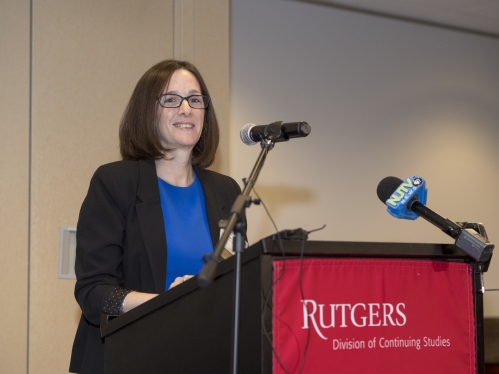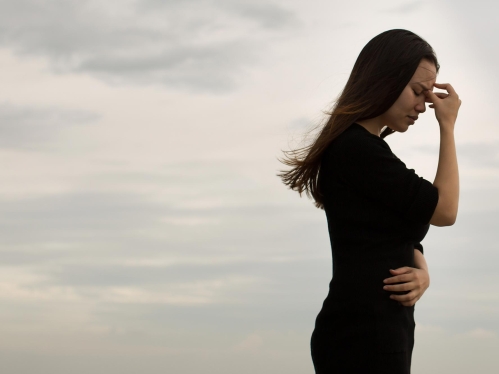 Legislation
Legislation (P.L. 2011, Chapter 64) (N.J.S.A. 18A:35-4.23a, 18A:37-33 et.al) enacted on May 4, 2011 requires each school district/charter school to approve a policy to prevent, respond, and educate their students, as well as their school community on incidents of dating violence. A safe and civil school environment is necessary for students to learn and achieve high academic standards. A student who is a victim of dating violence suffers academically and the student's safety at school is jeopardized.