Teaching & Training
The Rutgers University School of Social Work has a long history of offering specialized training and education on aging. Our curriculum emphasizes excellence in social work practice with older adults, families, and communities. We help students develop as leaders for the field of aging based on social work skills and values.
Opportunities for Students
Opportunities for Professionals
The school organizes a series of accredited workshops that social workers and other professionals can take toward continuing education certificates in aging. The School offers a basic certificate in aging, an advanced certificate in aging, as well as a certificate in senior services management and a certificate in senior housing issues.

Contact: Office of Continuing Education

Learn more here. 

Since 1991, the New Jersey Division of Aging Services (Department of Human Services) has contracted with the School to provide training for new employees in Adult Protective Services. The School's Continuing Education Program administers the program and is currently offered as a 64-hour online webinar program with topics such as worker safety and self-care, understanding abuse, and interviewing skills.

Contact: ce@ssw.rutgers.edu

Learn more here.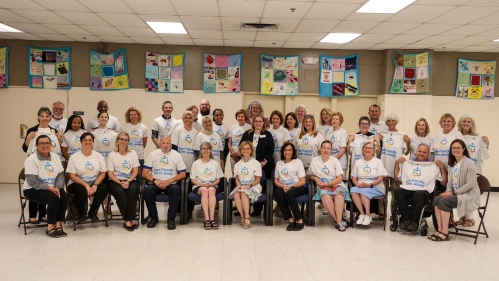 Engagement
Our engagement efforts span the local, state, national, and international levels. We cultivate partnerships beyond the university to strengthen partnerships for social change on aging and health equity. We advance excellence in engagement by participating and leading multi-organizational groups that allow people from different sectors and geographies to share, connect, and amplify each other's work. 
*background photo credit Tom Franklin