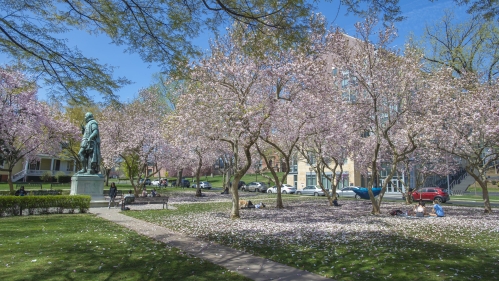 DSW Curriculum & Syllabi
Rutgers School of Social Work's Doctor of Social Work (DSW) program provides hands-on training from regional and national practitioners.
DSW Curricula
Rutgers DSW students will receive hands-on teacher training from Rutgers School of Social Work faculty along with regional and national practitioners. The Rutgers DSW curriculum is designed to help students: 
Recognize the links among theory, research, practice, and policy 
Engage in critical thinking and analysis 
Develop and disseminate scholarly knowledge in academic journals, conference presentations, and innovative websites
Tolerate uncertainty and ambiguity and view these elements as part of the process of knowledge development  
Develop clinical expertise with a particular population or in an substantive area 
*Please note the following is an example only. Courses are subject to change.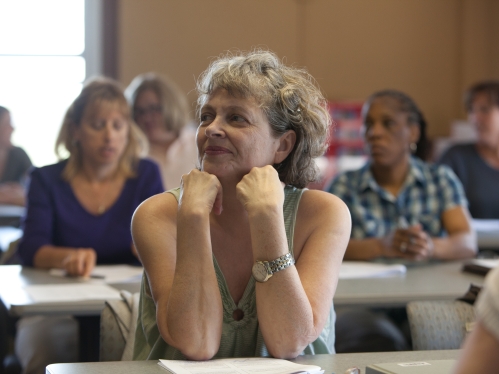 The core focus of the DSW program is students who are already skilled clinicians. Nevertheless, DSW education builds upon students' professional experience by providing advanced practice courses that focus on therapeutic interventions, approaches, and practices with individuals and families. Students also learn about emerging theories of childhood, trauma, and clinical decision-making. Faculty are national and international leaders in their area of practice and focus instruction on enhancing student strengths as clinicians in their professional settings. 

All first year DSW students are required to complete a clinical case study manuscript that explicates a unique approach to the practice of social work or an area of clinical social work that has been neglected by existing peer-reviewed research or theoretical literature. Following the literature review modules, students receive instruction in writing the case study narrative and framing it within the context of the literature review, as well as relevant theories, therapeutic orientations, and applicable practice details. Students are encouraged to submit the final product to a peer-reviewed journal for publication consideration. 

Social justice is at the heart of social work practice, and during these uncertain and turbulent times, we train social work leaders who are thoughtful, sensitive, well-trained scholars who are informed and attuned to the experiences of people across cultures, races, ethnicities, genders, sexual orientations, and different levels of ability. Furthermore, students are exposed to the practice of advocacy in an increasingly fractured society. In diversity and social justice classes, students learn from seasoned clinicians, authors, and professors who practice and teach from an empowerment perspective. 

Ethics in any profession set the norms and expectations that guide practice in ways that minimize risk of harm to clients and the general public. Throughout the curriculum, ethical issues are addressed and students take special ethics workshops in which they describe and resolve ethical dilemmas.  As future leaders in the field, they are expected to take the lead in understanding and explicating the importance and complexity of ethical decision-making. 

In the first year of study, students are provided with a guided and in-depth introduction to scholarly writing and publication by way of literature review coursework. Students review search techniques, learn the basics of experimental design, practice critiquing articles for strengths and limitations, and work toward synthesizing multiple sources to provide an articulate and comprehensive literature review as an essential component of the case study. 

All third-year students will create a multimedia project (MMP) in which they broadly disseminate their specific area of professional practice on the internet. Student MMPs are constructed with the goal of engaging a specific audience such as family caregivers, client groups, other clinicians, and/or other allied professionals such as doctors or teachers. Students utilize the most current and cutting-edge tools available in web design and receive both technical and clinical education to ensure that the finished product is engaging, scholarly, polished, and professional. Students will receive coursework in audio interviews, shooting video with audio, podcasting, web design, and more.

All second-year students must complete a small qualitative research project inspired by a research question that arose from the student's area of professional social work practice and knowledge of the extent literature in that area. All projects must be approved by the Rutgers University Institutional Review Board. Students will receive intensive instruction in developing research questions, creating interview guides, recruitment, data collection and analysis, and writing up findings in a scholarly paper for potential publication. 

In keeping with the leadership mission of the program, all students participate in courses taught by faculty with extensive experience in supervision and administration across a variety of state and national agencies, non-profits, and clinical settings. Students also attend supervision training in order to receive their New Jersey State Supervision Certification. 

All DSW students will get coursework in teaching pedagogies. Some students may already have experience teaching in a university setting, however, they will benefit from reflecting and building upon their teaching experiences, struggles, and successes. Courses are taught by a variety of experienced clinical faculty and are rooted in theories of pedagogy, classroom presentation and management, and the lived experience of teaching social work students. 

OTEAR - Syllabus Creation 

Students are taught how to identify, engage, and critically analyze theory and take coursework on various theories including but not limited to, feminist theory, queer theory, critical race theory, phenomenology, existentialism, and symbolic interactionism.  They are encouraged to ground their portfolio projects in theory that is either covered in the curriculum or any other theory in which they have become well-versed. 
Case Study
The first year writing practicum is a unique opportunity to engage in intensive writing and revision practices. 
The first half of the first year writing program helps set the foundation for writing the DSW portfolio products: one case study, one qualitative paper, and a multimedia project. 
In order to achieve these goals, students will be introduced to the ways of scholarly research. Students will learn the scholarly writing process, from conceptualization and literature exploration to the writing and publication. Students will begin by preparing an in-depth literature review in the fall semester.  This review will then be used in the second semester to frame the students' case study, which is due at the end of their first year. In addition to proseminar feedback, "one-on-one" conferences with DSW faculty are an opportunity for feedback about writing and development of the case study. Final case study papers should be of publishable quality and no more than 25 pages including abstract, title page, and references. We strongly encourage students to submit their final papers to peer-reviewed journals for publication consideration.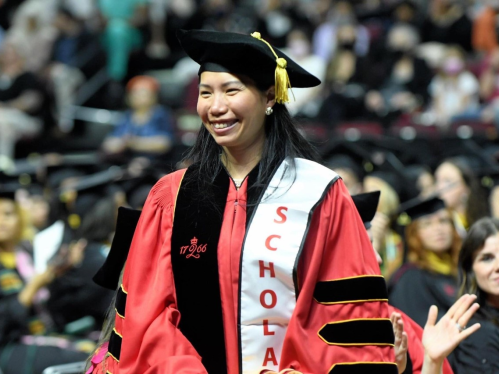 Qualitative Inquiry
During year two, students learn the skills of qualitative inquiry, including research question formulation, study design, data collection and analysis, writing results, and preparing a scholarly manuscript based on the results. Students also learn how to assemble application materials to get research protocols evaluated and approved for review by the Rutgers University Institutional Review Board (IRB). 
In the fall semester of the second year, students refine and draw upon their literature reviews from the first year to set the stage for their qualitative project.  Based on their newly developed expertise in their areas of interest, students will identify the knowledge gaps that justify their qualitative inquiry. Throughout the year, one-on-one conferences with DSW faculty are an opportunity to receive mentoring and guidance in completing the research process and written report. 
By November, the student will start the IRB process and begin data collection once they receive IRB approval. Students will execute a small-scale qualitative study (5-7 participants) and submit the manuscript as a component of their portfolio. Papers should be of publishable quality and no more than 25 pages including abstract, title page, and references. We strongly encourage students to submit their final papers to peer-reviewed journals for publication consideration.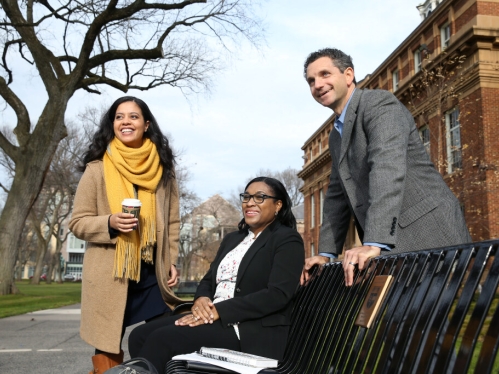 Multimedia Projects (MMP)
In year 3, students will pursue the work of re-contextualizing their acquired knowledge from their literature reviews, case and qualitative studies into the world of resources the web makes available. Third-year students produce a dynamic, interactive multimedia project (MMP) that synthesizes their scholarship and makes their work accessible and useful to a global audience. Our graduates learn to use video, audio, data visualizations and other digital tools to advance human understanding, and to connect with and serve their chosen communities.  
From the onset, the multimedia project is designed for the screen and for a readership that assumes that any important contemporary document is born digital. Successful graduates will be literate in the culture's most powerful means of communication and conversant with the challenges that digital technology poses for young and old alike.