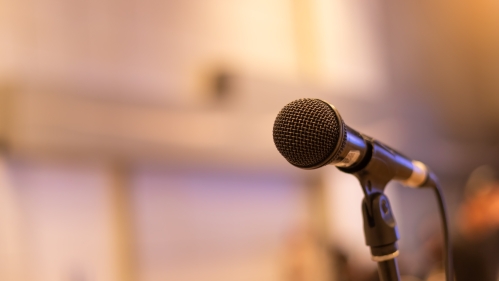 Toward a More Just Future, A Podcast from Rutgers School of Social Work
Toward a More Just Future is a podcast from Rutgers School of Social Work. We envision a future for our country and our world that is grounded in justice, and we are committed to leading for justice through a focus on innovation, excellence, collaboration, and community. Deeply grounded in inclusion, intersectionality, diversity, equity, and advancement, this podcast explores a variety of topics pertinent to social workers and students working towards progress.
Season two of Toward a More Just Future is hosted by Marla Blunt-Carter, Assistant Professor of Professional Practice at Rutgers School of Social Work and will focus on conversations with individuals who are working on the ground to make progress toward justice and equality.
Tune in on your preferred platform: Spotify | Apple Podcasts | Google Podcasts |  Anchor | Pocket Casts | YouTube
Access full transcripts here:
Podcasts from Rutgers School of Social Work Faculty
On Caring podcasts are produced by Associate Professors Jeffrey Longhofer and Jerry Floersch. Podcast topics correspond to our nine modes of caring. 
Season One Episode One asks: What does work mean to us? How can we reverse the norm that assumes limited supplies of work and instead promote institutions where work is viewed and experienced as unlimited? How is the current distribution of work racist? The first On Caring podcast with guest Dr. Paul Gomberg addresses these questions.
This podcast shares information about domestic violence in South Asian homes and resources that can help. It discuss what families and communities need to know and how they can support victims and survivors.
Each episode focuses on a particular aspect of violence with actionable tips and insights. This podcast is created by Assistant Professor of Teaching and Coordinator for the VAWC Certificate Program Rupa M. Khetarpal, an educator and psychotherapist who has extensive experience in working with survivors of domestic and sexual abuse, as well as victims of trafficking. Please share this channel with anyone who might be suffering or those looking for answers.