IIDEA Resources & Engagement
Resources & Engagement 
Get engaged and take action in efforts at the School of Social Work, University-level, and within our local communities by browsing the list of active organizations and initiatives below. 
If you would like to recommend an additional organization or initiative to be listed on this page, please email your suggestions to the IIDEA Committee at iideacommitteedei@ssw.rutgers.edu. 
LGBTQ+ Resources 
Student Support 
Student Organizations 
Other Resources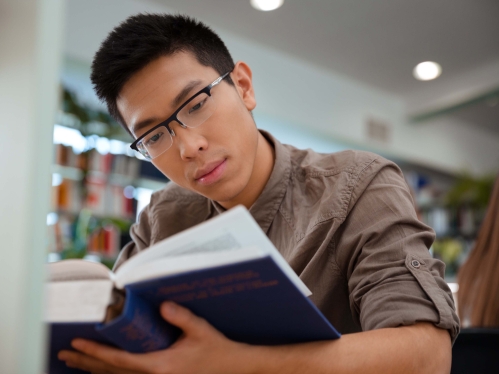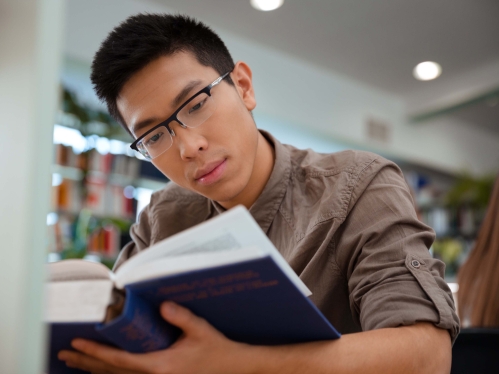 IIDEA Observances & Celebrations Calendar
The IIDEA Committee acknowledges a variety of observances and celebrations throughout the year marking milestones, achievements, and cultural and social histories. Browse the list below to explore a list of observances by calendar month. We know that this is not an exhaustive list of observances. Suggest an observance to be featured on the diversity calendar: iideacommitteedei@ssw.rutgers.edu.
Month-Long Observances

National Slavery and Human Trafficking Month | President Barack Obama increased awareness by declaring January National Slavery and Human Trafficking Month in 2010
National Mentoring Month

Read "January is National Mentoring Month" by Victoria Banyard, Professor, Associate Dean for Faculty Development, and Associate Director of the Center for Research on Ending Violence

Day-Long Observances 

National Day of Human Trafficking Awareness, January 11 | As designated by the United States Senate in 2007
International Holocaust Remembrance Day, January 27 | The anniversary of the liberation of the Auschwitz death camp in 1945 and U.N. Holocaust Memorial Day

Month-Long Observances

Black History Month | Recognized in the United States and Canada. Since 1976, the month has been designated to remember the contributions of people of the African Diaspora
Teen Dating Violence Awareness Month

Month-Long Observances

Women's History Month | Started in 1987, Women's History Month recognizes all women for their valuable contributions to history and society
National Social Workers Month | National Social Work Month was first organized in March of 1963 by the National Association of Social Workers as a way to encourage public support for the profession. Then in 1984, a joint resolution of Congress was passed and was proclaimed by President Ronald Reagan under Proclamation 5167 on March 22 as National Professional Social Work Month
National Developmental Disabilities Awareness Month | Established to increase awareness and understanding of issues affecting people with intellectual and developmental disabilities
Deaf History Month (March 13-April 15) | This observance celebrates key events in deaf history, including the founding of Gallaudet University and the American School for the Deaf
Greek American Heritage Month
Irish American Heritage Month | The U.S. Congress proclaimed March as Irish American Heritage Month in 1991, and the president issues a proclamation commemorating the occasion each year
National Multiple Sclerosis Education and Awareness Month | Established to raise public awareness of the autoimmune disease that affects the brain and spinal cord and assist those with multiple sclerosis in making informed decisions about their health care

Day-Long Observances

International Women's Day, March 8 | First observed in 1911 in Germany, it has now become a major global celebration honoring women's economic, political, and social achievements
International Day for the Elimination of Racial Discrimination, March 21 | Observed annually in the wake of the 1960 killing of 69 people at a demonstration against apartheid pass laws in South Africa. The United Nations proclaimed the day in 1966 and called on the international community to redouble its efforts to eliminate all forms of racial discrimination
Internal Day of Remembrance of the Victims of Slavery and the Transatlantic Slave Trade, March 25  | A United Nations international observation that offers the opportunity to honor and remember those who suffered and died at the hands of the brutal slavery system. First observed in 2008, the international day also aims to raise awareness about the dangers of racism and prejudice today
International Transgender Day of Visibility, March 31 | Celebrated to bring awareness to transgender people and their identities as well as recognize those who helped fight for rights for transgender people

Month-Long Observances

Celebrate Diversity Month | Started in 2004 to recognize and honor the diversity surrounding us all. By celebrating differences and similarities during this month, organizers hope that people will get a deeper understanding of each other
Arab American Heritage Month | In 2017, Arab America asked U.S. Congresswoman Debbie Dingell (D-MI) to issue a congressional resolution proclaiming National Arab American Heritage Month 
Scottish American (Tartan) Heritage Month
Autism Awareness Month | Established to raise awareness about the developmental disorder that affects an individual's normal development of social and communication skills
Genocide Awareness Month | A month that marks important anniversaries for past and contemporary genocides. Throughout the month, individuals, communities and organizations join together to remember and honor victims and survivors of mass atrocities
National Stress Awareness Month

Day-Long Observances

World Autism Awareness Day, April 2 | Created to raise awareness of the developmental disorder around the globe
Day of Silence, April 17 | Students take a daylong vow of silence to protest the actual silencing of lesbian, gay, bisexual, and transgender (LGBTQA+) students and their straight allies due to bias and harassment

 

Month-Long Observances

Asian Pacific American/South Asian American Heritage Month | The month of May was chosen to commemorate the immigration of the first Japanese to the United States on May 7, 1843, and to mark the anniversary of the completion of the transcontinental railroad on May 10, 1869. The majority of the workers who laid the tracks on the project were Chinese immigrants
Haitian American Heritage Month
Jewish American Heritage Month | Recognizes the diverse contributions of the Jewish people to American culture
Mental Health Awareness Month | Aims to raise awareness and educate the public about mental illnesses and reduce the stigma that surrounds mental illnesses
Older Americans Month | Established in 1963 to honor the legacies and contributions of older Americans and to support them as they enter their next stage of life

Day-Long Observances

International Day Against Homophobia, Transphobia, and Biphobia, May 17 | A global celebration of sexual-orientation and gender diversities
World Day of Cultural Diversity for Dialogue and Development, May 21 | A day set aside by the United Nations as an opportunity to deepen our understanding of the values of cultural diversity and to learn to live together in harmony

Month-Long Observances

Lesbian, Gay, Bisexual, and Transgender Pride Month | Established to recognize the impact that gay, lesbian, bisexual, and transgender individuals have had on the world. LGBTQA+ groups celebrate this special time with pride parades, picnics, parties, memorials for those lost to hate crimes and HIV/AIDS, and other group gatherings. The last Sunday in June is Gay Pride Day
National Caribbean American Heritage Month | First officially observed on June 5, 2006 after George W. Bush issued a presidential proclamation declaring than June be annually recognized as National Caribbean American Heritage Month
Danish American Heritage Month
Russian American History Month

Day-Long Observances

Juneteenth, June 19 | Also known as Freedom Day or Emancipation Day. It is observed as a public holiday in 14 U.S. states. This celebration honors the day in 1865 when slaves in Texas and Louisiana finally heard they were free, two months after the end of the Civil War. June 19, therefore, became the day of emancipation for thousands of African Americans

Read "Juneteenth Matters" by Associate Professor of Professional Practice Marla Blunt-Carter

LGBTQA+ Pride Day, Last Sunday in June | Celebrates the Stonewall Riots on June 28, 1969

Month-Long Observances

French American Heritage Month

Day-Long Observances

Disability Independence Day, July 26 | Celebrating the anniversary of the 1990 signing of the Americans with Disabilities Act

Day-Long Observances

Women's Equality Day, August 26 | Commemorates the August 26, 1920 certification of the 19th Amendment to the U.S. Constitution that gave women the right to vote. Congresswoman Bella Abzug first introduced a proclamation for Women's Equality Day in 1971. Since that time, every president has published a proclamation recognizing August 26 as Women's Equality Day

Month-Long Observances

Hispanic Heritage Month (September 15 to October 15) | This month corresponds with Mexican Independence Day, which is celebrated on September 16, and recognizes the revolution in 1810 that ended Spanish dictatorship

Month-Long Observances

National Disability Employment Awareness Month | This observance was launched in 1945 when Congress declared the first week in October as "National Employ the Physically Handicapped Week." In 1998, the week was extended to a month and renamed. The annual event draws attention to employment barriers that still need to be addressed
Blindness Awareness Month
Filipino American History Month | Filipino American History Month (FAHM) is celebrated in the United States during the month of October. In 1991, the Filipino American National Historical Society (FANHS) board of trustees proposed the first annual Filipino American History Month to commence in October 1992
German American Heritage Month | President Ronald Reagan issued the first proclamation in October of 1987 promoting German American Heritage Month
Italian American Heritage Month | Italian American Heritage Month was first celebrated in 1989 when it was proclaimed by the president and Congress of the U.S. to honor the achievements and contributions of Italian immigrants and their descendants living in the United States
Polish American Heritage Month | In 1984, House Joint Resolution 577 passed, making August Polish American Heritage Month. The month was changed to October in 1986 to aid participating schools in organization during the school year, and October holds significance as the month when the first Polish settlers came to Jamestown, Virginia
LGBTQA+ History Month | A U.S. observance started in 1994 to recognize lesbian, gay, bisexual, and transgender history and the history of the gay-rights movement
Breast Cancer Awareness Month
Domestic Violence Awareness Month

Day-Long Observances

World Mental Health Day, October 10 | An international day for global mental health education, awareness and advocacy against social stigma. It was first celebrated in 1992 at the initiative of the World Federation for Mental Health, a global mental health organization with members and contacts in more than 150 countries
National Coming Out Day (U.S.), October 11 | For those who identify as lesbian, gay, bisexual, or transgender, this day celebrates coming out and the recognition of the 1987 March on Washington for gay and lesbian equality
National Indigenous Peoples Day, October 12 | An alternative celebration to Columbus Day gives recognition to the indigenous populations affected by colonization.
White Cane Awareness Day, October 15 | The National Federation of the Blind celebrates White Cane Awareness Day every year on October 15

Month-Long Observances

National Native American Heritage Month | Celebrates the history and contributions of Native Americans. In 1990 President George H. W. Bush approved a joint resolution designating November 1990 "National American Indian Heritage Month." Similar proclamations, under variants on the name (including "Native American Heritage Month" and "National American Indian and Alaska Native Heritage Month") have been issued each year since 1994.

Day-Long Observances

International Day for Tolerance, November 16 | Emphasizes the dangers of intolerance and is a call to action for the advancement of human welfare, freedom, and progress everywhere, as well as a day to encourage tolerance, respect, dialogue, and cooperation among different cultures and peoples.
Transgender Day of Remembrance, November 20 | Established to memorialize those who have been killed as a result of transphobia and to raise awareness of the continued violence endured by the transgender community.
Native American Heritage Day, November 27 | Held annually the Friday after Thanksgiving, encourages Americans of all backgrounds to observe and honor Native Americans through appropriate ceremonies and activities. The day was signed into law by George W. Bush in 2008.

Day-Long Observances

World AIDS Day, December 1 | Commemorating those who have died of AIDS, and to acknowledge the need for a continued commitment to all those affected by the HIV/AIDS epidemic.
International Day of Disabled Persons, December 3 | Designed to raise awareness in regards to persons with disabilities in order to improve their lives and provide them with equal opportunity.
International Human Rights Day, December 10 | Established by the United Nations in 1948 to commemorate the anniversary of the Universal Declaration of Human Rights.
Kwanzaa, December 26 - January 1 | An African American holiday started by Maulana Karenga in 1966 to celebrate universal African American heritage.