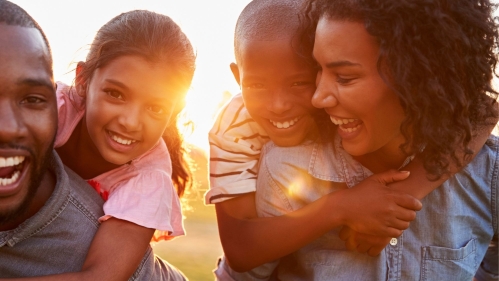 The Office of Human Services Training and Educational Programs (HSTEP) provides customized training, including the latest trends, methodologies, and technology components available in the field. Our programs are developed in conjunction with our Continuing Education programs utilizing the School of Social Work's expertise, resources, and subject matter experts.
The Office of Human Services Training and Educational Programs further meets the needs of communities to provide a continuum of social services through our training of human service para-professionals across the state, including family workers in the Abbott school districts. Our largest initiative, The New Jersey Child Support Institute (NJCSI), has successfully trained close to 1,187 staff members from case initiation to case closure. NJCSI serves as a leader in the child support sector by presenting at national conferences and working with various states, attorneys, and task forces sharing overall philosophy and expertise in developing and maintaining a successful institute. Our latest initiative involves the creation of a Victim Assistance Academy for the State of New Jersey. These initiatives have solidified us as a leader and role model for other states and regions. Our training and educational programs continue to promote effective human service training by imparting knowledge, developing skills, and changing attitudes in a professional classroom environment so that children and families receive the support services that they deserve.
Contact:
Theresa Comprelli McCutcheon
Managing Director
Institute for Families, School of Social Work 
Rutgers, The State University of New Jersey
732.543.3312 Cell  |  848.932.0505 Office
njcsi@ssw.rutgers.edu
Training Solutions
There is a national and state commitment to protecting and serving families. The Office of Human Services Training and Educational Programs (HSTEP) and IFF exemplifies the land-grant mission of Rutgers University by providing continuing education and professional development programs, program evaluation, and applied research services, organizational consulting, and technical assistance to the human services community across the state and beyond. Our training development and delivery model is receiving stellar results from the child support professionals in NJ because it meets the challenges of their job, increases efficiencies, and enhances customer service by unifying the approach to all phases of the child support process.
Training is the bridge that connects people with information and can have a critical impact on the effectiveness and efficient of any organization. HSTEP offers a variety of custom services aimed at operating, building, supporting, and improving training solutions utilizing the following methods:
Needs Assessment:
Accurately assessing any situation in your program is important when making decisions and allocating resources. HSTEP works closely with needs assessments to identify specific training needs, saves time and resources by ensuring that the focus of the training meets your training needs, and identifies training gaps, priorities, triggers, and solutions. We offer a variety of techniques aimed at identifying gaps, or discrepancies, and arranging them in priority order for resolution. Sometimes, the gap between "what is" and "what should be" establishes the objectives for training programs. HSTEP uses a variety of needs assessment methodologies to involve problem solving and goal setting.
Curriculum Development and Design:
The design phase is the foundation of a training program. HSTEP can assist in the design and development of your training materials by offering a comprehensive model that includes a style guide, how to write objectives, and project management methodology that tracks each phase of the development process through completion. Foundation courses and specialized courses can also be developed to meet your program's needs.
Delivery Solutions:
Our training and development team has extensive experience applying adult learning methodologies to the management, analysis, design, development, and delivery of training. Our focus is to deliver blended learning solutions to audiences at all levels in the child support community. Our Train-the-Trainer model ensures the trainer's effectiveness in the classroom.
Evaluation Methods:
Our on-line evaluation tools measure individual knowledge gain, course evaluations, and instructor evaluations to measure the effectiveness of the training. These results are available immediately after each training session and offer valuable knowledge needed to grow the training program. There are a variety of evaluation techniques that can be used for analysis:
Pre and post assessments
​Course evaluations
Instructor feedback
Supervisor surveys
These results are also used for reporting purposes and analysis.
Learning Management System:
HSTEP can custom design a learning management system that lists courses, training schedules, and houses individual training profiles to meet your program's needs. With a state-of-the-art online registrations and tracking system, staff can sign up for courses any time.
On-line Program Manual:
A web-based program manual serves as an online framework of procedures that are easily accessible with the click of a button. HSTEP can provide the necessary resources to host a comprehensive program manual that meets your needs. The purpose of the on-line manual is to assist staff in identifying mandated service and regulatory requirements and clarify policy issues right at your desk.
Web-Based Training Courses (WBT):
WBT program are self-paced, interactive courses designed to enhance training initiatives. WBTs can be designed that range from teaching an employee how to navigate through a computer system to introducing specific strategies for a job task.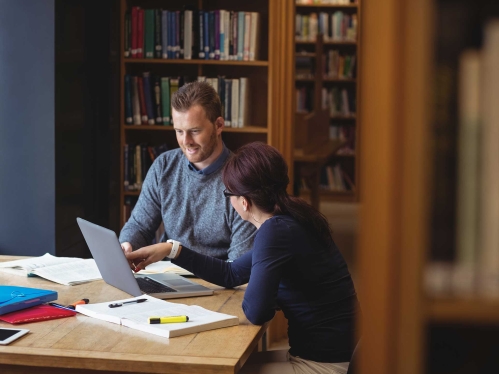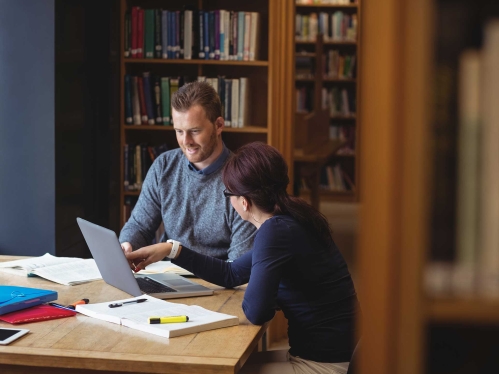 New Jersey Child Support Institute
The New Jersey Child Support Institute (NJCSI) is a collaborative partnership of the New Jersey Department of Human Services, Division of Family Development, Office of Child Support Services (OCSS); the Judiciary; the County Welfare Agencies (CWA); and the Institute for Families at the School of Social Work, Rutgers, The State University of New Jersey. NJCSI is the first comprehensive training program designed exclusively for the professionals employed in the New Jersey Child Support Program.
New Jersey Victim Assistance Academy
OVERVIEW
Established in October of 2008, the New Jersey Victim Assistance Academy (NJVAA)  at Rutgers School of Social Work, Institute for Families builds the capacity of professionals serving victims of crime by developing their skills, knowledge, and attitudes through interactive training opportunities, largely provided online. The program receives funding from the U.S. Department of Justice, Office for Victims of Crime (OVC), and is administered by the New Jersey State Division of Criminal Justice, Office of the Attorney General, Office for Victims of Crime. 
NJVAA develops and schedules trainings to offer victim service providers and allied professionals the opportunity to acquire the skills and knowledge to better assist victims of crime while supporting the unique needs of the professionals who are devoted to serving them. Training participants learn and practice, with advocates across the state, the essential skills needed to empower crime victims to regain control of their lives.
NJVAA COURSES
The New Jersey Victim Assistance Academy offers the Foundation Series, Advanced Academy, and Traveling Workshops. These series offer victim service providers and allied professionals an opportunity to acquire skills and knowledge to better assist victims of crime. Trainings offered help develop competencies in communicating with, serving, and supporting people in crisis.
REGISTRATION AND MAILING LIST
Registration is required for all trainings. To receive training announcements, sign up for our mailing list below:
Text NJVAA to 22828 to join the NJVAA Mailing List!
Need more information?
Contact us at 732-236-2975
njvaa@ssw.rutgers.edu
Foundation Series: (Must attend all sessions and complete all assignments)  
The Foundation Series is an entry-level program for victim advocates who provide direct services to victims of crime. Designed for advocates new to victim services, this series is an intensive, academically based training experience providing a fundamental overview of crime victim services addressing topics and issues central to working with victims of crime in New Jersey including:
Cultural Competence, Ethics, Resilience, History of Victim's Rights, NJ Victim's Rights, Advocacy and Criminal Justice System,  Federal Statutes, Collaboration and Communication, Impact of Crime and Crisis Intervention and Elder Abuse.
The Foundation Series is offered 2-3 times a year and offered as a hybrid course with a combination of synchronous and asynchronous learning opportunities to accommodate the demanding schedules of victim service providers. Upon successful completion of the full Foundation Series, interested participants are eligible for:
National Advocate Credentialing Program (NACP) (40 Hours) Provisional Certificate
Domestic Violence Specialists (DVS) (30 credits) by New Jersey Coalition to End Domestic Violence
Continuing Education Units (CEUs) (40 credits) for social workers
Advanced Academy:
The Advanced Academy is designed for providers and advocates at all levels of victim services to build the knowledge and skills to address emerging issues in victim assistance. Most courses are aligned to fulfill NACP advanced certification (see NACP course alignments here). Select courses are approved for Continuing Education Units (CEUs) for social workers or Continuing Legal Education (CLEs) for attorneys. Trainings are offered as virtually led, live sessions or webinars. 
Traveling Workshops:
Traveling Workshops are arranged at the request of organizations to offer training specifically tailored to the needs of their supervisors and staff.  Trainings are offered either at their location or as a live webinar at an agreed upon date and time.
Recent Reports:
NJVAA FY21 4th Quarter and Year End Report
For more information contact:
njvaa@ssw.rutgers.edu or 848-932-0541
For participants enrolled in the Foundation Series:
Click here to access your course page and resource library.
Testimonials:
​This was the most beneficial training I've participated in in years; the information presented was practical and informative.
The Academy was a great experience that everyone should go through working in this field..
The Academy provides fundamental resources that every service provider needs to know.
I looked forward to it every week.  My classmates, the presenters, the adult learning, all made it informative and fun.
I loved how interactive each class was.
Our learning environment was open and I never feared asking questions.
This was a valuable experience that enhances one's ability to work with and understand victims.
I'm so happy I took advantage of this training! It was extremely helpful, organized, friendly, and a great atmosphere of teamwork!