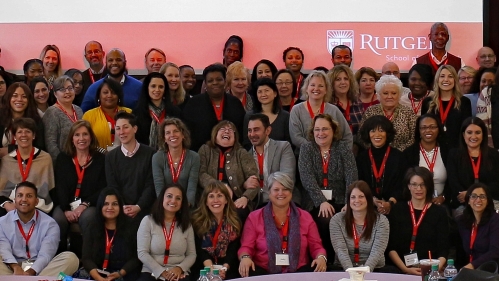 Info for Faculty, Staff & Lecturers
Administrative Services
Rutgers School of Social Work provides a host of resources for faculty, staff, and part-time lecturers relating to finance, human resources, space and facilities, grant and contract administration, information technology, communications, and more. 
Visit our administrative services website to view the following:
SSW Return to Rutgers Operational Plan
Faculty & Staff Resources
Lecturer Portal
Academic Affairs
Business Services
Facilities & Events
Policy & Form Library
Grants & Contracts
Information Technology
Communications
Calendar
Some materials will require you to log in using your NetID and password. If you experience difficulty accessing any content on the site, contact sswweb@ssw.rutgers.edu.