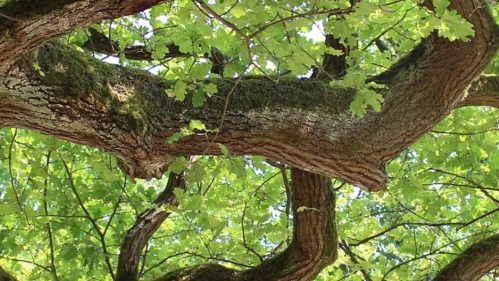 Professional Training and Technical Assistance
Committed to Making Connections
The Center for Research on Ending Violence is committed to connecting our research and education initiatives to the broader community. Professional training and technical assistance at The REV Center includes: training, social media, and community outreach. If you are interested in partnering with REV on a community initiative, email our staff.
At The REV Center, we are committed to partnering with leaders from the nonprofit, government, corporate, and academic sectors in all aspects of our work. Professional training and technical assistance activities include customizing professional training for practitioners in the field, staying connected to our partners and colleagues, and translating and distributing research findings to a broad audience.
Read about our latest partnership with Homeless Solutions, a New Jersey-based nonprofit.
Get Involved
Professional Training
Learn more about our in-person and online training opportunities for professionals both in the field of Violence Against Women and Children and those looking for an introduction to learning more. Our trainings are customizable and are offered both as individual courses and groupings to support the obtainment of a certificate. Email us.
Social Media Initiatives 
Interested in podcasts? Follow the link to connect with some of our social media pages and also learn more from some amazing people in the field.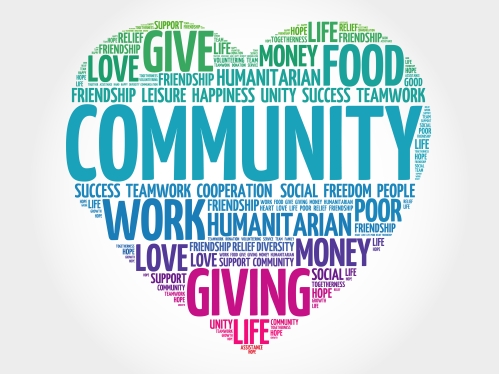 The Center for Research on Ending Violence (REV) Professional Certificate Program has been developed to support agencies who are eager to expand their knowledge of issues surrounding power-based violence and violence against women. 
We are a field leader in providing professional development and customized training to meet the needs of individuals and agencies.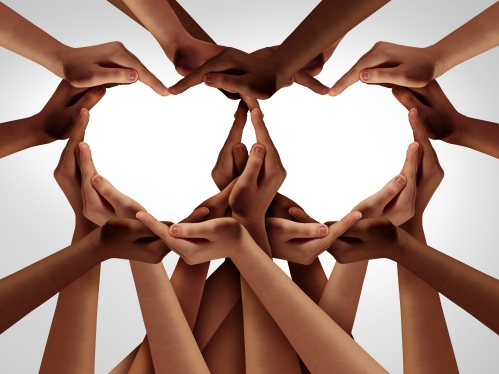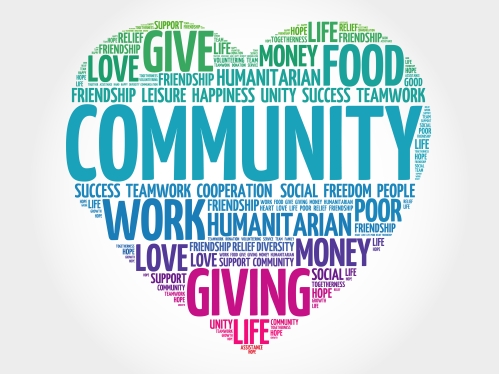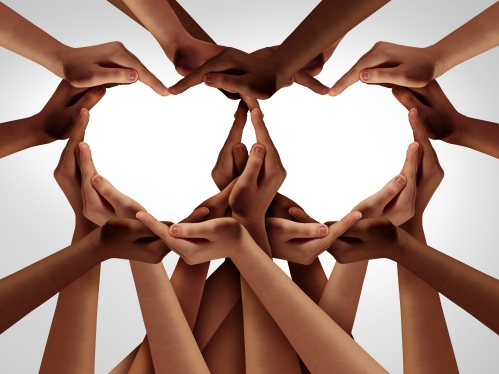 Courses are offered in two formats:
In-person professional development

Online through our virtual academy
The program features dynamic courses that incorporate current research, field trends, self-reflection, videos, activities, and more. All courses provide participants with a deeper dive into the issues paramount in the field to encourage trauma informed practice. 
Through the exploration of core content areas such as understanding violence, screening and assessment, diversity, ethical issues, and legal resources with the addition of specialty topics like mental health, substance use, economic empowerment, and others; participants will leave the program feeling empowered to support survivors and offer trauma informed services regardless of their role or previous experience.
Offered courses include:
Understanding Violence Against Women (VAW)
Screening, Assessment, and Basic Intervention Skills
Legal Responses to VAW
VAW in Diverse Populations
Ethical Issues and Values in Violence Against Women Work
Mental Health and Violence Against Women
Impact of Domestic Violence on Children
Substance Use and Violence Against Women
Economic Empowerment with Survivors
Understanding Perpetration of Violence Against Women
Violence Against Women in College Population
Violence Against Women in Middle & High School Populations
Violence Against Women and Technology
Cost
In Person and Virtual Academy Courses $100-125 per person based on cohort size and number of courses selected.
*Due to COVID-19 Organizations may opt to take the certificate series via webinar at a reduced cost.  To support online learning, discounts are also available for the Virtual Academy. Contact us to learn more.
Learn more and email us at training@ssw.rutgers.edu. We're here to answer any questions you may have. You can also read this write-up about our work
Social Media Initiatives
Podcasts
During the summer of 2016, the REV Center welcomed four researchers who spent time with members of our community engagement team discussing their research. The interviews cover a range of topics including sexual exploitation of children, intimate partner violence and motherhood, challenges that children in military families face, and core standards for addressing violence against women. We are grateful to them for the time they shared with us. 
Dr. Kelly Bentley on the Impact of Intimate Partner Violence on Motherhood
Dr. Kelly Bentley completed her interdisciplinary Ph.D. at the University of New Brunswick, Canada and holds an assistant professor position at the University of Maine, Farmington. As a behavioral scientist, Bentley's work focuses on women's health, mothering, intimate partner violence (IPV), and health policy. She has more than 27 years of experience in community and public health and the varying gendered factors affecting the health of women. Bentley has conducted research in the area of women mothering while experiencing abuse and PTSD experienced by women who have experienced abuse at the hands of an abusive partner. She also holds an appointment to the Permanent Commission on the Status of Women in Maine and has received numerous awards including the prestigious Social Sciences and Humanities Research Council of Canada, Canada Graduate Scholarship Award. She has had more than 25 grants funded by federal, state, and philanthropic organizations for community level interventions, evaluation, and academic research. 
Dr. Raquel Méndez on Child Sexual Abuse
Dr. Raquel Méndez is a researcher in the Industrial University of Santander in Bucaramanga, Colombia. Dr. Méndez's research interests include child sexual abuse, child sexual exploitation, unwanted pregnancy in teenage women, and another ways of violence based on gender in familiar and educative contexts. Listen to the Spanish version of Dr. Méndez's interview.
Dr. Nicola Sharp-Jeffs on the Intersections of Going Missing & Forced Marriage 
Nicola Sharp-Jeffs (BSc, MSc, MA) is a research fellow within the Child and Woman Abuse Studies Unit (CWASU) at London Metropolitan University. Her research interests include economic/financial abuse as a form of coercive control; rebuilding lives after domestic violence; coordinated community responses to domestic violence, and "going missing" in the context of woman and child abuse. Sharp-Jeffs is also a professional doctorate student of the International Centre researching child sexual exploitation, violence and trafficking at the University of Bedfordshire. She has published book chapters and journal articles on her doctorate studies which explore the links between forced marriage, going missing and child sexual exploitation. Before moving into academia in 2013, Sharp-Jeffs held research, policy, and advocacy positions within academic, government and non-governmental settings at local, national and international levels. She has worked in the violence against women and girls sector since 2006. In 2016, she was made a Winston Churchill Fellow and awarded a grant to carry out research on financial abuse overseas. The objective of funding overseas research is to exchange ideas and best practice, and build greater understanding between peoples and different cultures, in order that professions and communities in the UK can benefit from these shared experiences.
Dr. Gabriela Misca on Children in Military Families
Gabriela Misca (PhD, CPsychol, CSci, AFBPsS, FHEA) brings an intercultural and interdisciplinary perspective to her work, having studied, researched and taught in the field of psychology and its interface with social work, policy, law and practice. She began her career as a researcher in the Romanian Academy and relocated to the UK to pursue her PhD at Newcastle University studying children who grew up in Romanian orphanages. Her academic tenure in psychology is at the University of Worcester, UK, where Misca is pursuing an active research portfolio on the broad topic of family diversity and child development, including substitute parental care, intercountry adoption and global surrogacy, same-sex parenting, domestic violence and, recently, children and military families. She publishes widely and is often invited to speak on these topics at international conferences and in the media. Her forthcoming book, Psychology & Social Work: Applied Perspectives, will be published by Polity, Cambridge, UK in 2017. 
It has been her dream to go to the U.S. to develop her research into military and veteran families. This became reality over the past year, when as a 2015-16 Fulbright Scholar, Misca spent 10 months in Boston, hosted by the Center of Excellence for Children, Families and the Law at the William James College, collaborating with both practice agencies and research partners in identifying best practice in supporting military and veteran families and assessing their cultural transferability. Misca hopes her Fulbright research entitled "Parenting under fire: a cross-cultural examination of child maltreatment in military families" will lead to a greater understanding of the challenges faced by children whose parents serve and have served in the armed forces, which include regular relocations and school moves, coping with having a parent away for extended periods, and sometimes the effects of the loss or injury of a parent during service. While many children show remarkable resilience and thrive in military and veteran families, such stressors can bring wide-ranging challenges to the adjustment and wellbeing of military children. Upon returning to the UK from her Fulbright year, she aims to provide leadership on developing a programme of research and training focused on a cross-section of issues confronting the military families in the UK, in collaboration with research and practice partners and military and veteran community agencies. Further info: http://www.worcester.ac.uk/discover/dr-gabriela-misca.html.  
We are committed to engaging with a broad audience about violence against women and children issues. This includes posting to our social media pages on Facebook and Twitter On our social media pages we share relevant current events (domestic and global). Additionally, we are increasingly developing and translating research content for a social media environment. We have distributed fact sheets on teen dating violence and economic abuse. If you are interested in partnering with us on a social media initiative email: revcenter@ssw.rutgers.edu
For those seeking professional connection, we also have established a REV Linkedin page.
Community Resources
The following resources are appropriate for community members and interested consumers. They have been created by or in collaboration with the Center for Research on Ending Violence and are available for wide use and distribution. Please note, that if repurposing the materials, they should remain entirely intact including any indication of their designers and authorship. Please feel free to reach out to our staff at revcenter@ssw.rutgers.edu with any questions or concerns.
Religion, Collaboration, and Cultural Competency: A Toolkit for IPV Providers

Author: Allison Bloom, PhD

Designer: Catie Buttner, MSW

Community Based Participatory Research Toolkit

Goodman, L.A., Thomas, K.A., Serrata, J.V., Lippy, C., Nnawulezi, N., Ghanbarpour, S., Macy, R., Sullivan, C. & Bair-Merritt, M.A. (2017). Power through partnerships: A CBPR toolkit for domestic violence researchers. National Resource Center on Domestic Violence, Harrisburg, PA.