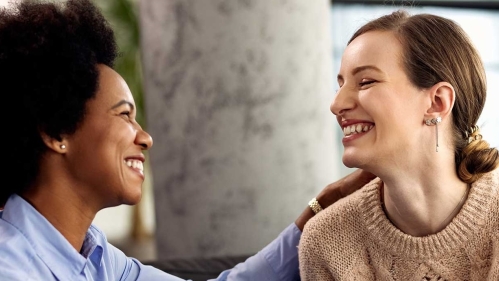 Office of Field Education
The Office of Field Education provides experiential, practical learning to help you become the agent of change you envision. Our field education program, based upon educational policies and standards established by the Council on Social Work Education, helps prepare you to become a practicing professional social worker.
MSW students will spend 12 out of 60 credits – 1,125 hours – in the field. Students in the BASW program will spend 450 hours in the field. You will make a difference while you are being trained, and you will continue to make a difference after you receive your degree and social work licensure. In each field practicum, which is both an academic course for degree credit as well as a field placement experience, you become socialized into the social work profession. You serve alongside professional social workers and are supervised by experienced field instructors. The core professional competencies that you acquire and demonstrate while working in field education are the evidence of your success.
Rutgers School of Social Work formally affiliates with a variety of field agencies to provide you with training opportunities across the spectrum, including:
Addiction-focused | Aging |  Behavioral Health | Child Welfare | Criminal Justice | Crisis Intervention |  Developmental Disabilities | Homelessness/Housing | Healthcare/Hospitals | Interpersonal violence prevention and counseling | LGBTQIA+ programs | Mental health | Macro focused programs (policy, fundraising, program management) | Schools | Trauma-Informed Care
Want to get a glimpse into one student's field experience? MSW student Nimit Kaur, who is doing field work at Youth Consultation Services (YCS), was recently spotlighted in a newsletter about her work with YCS.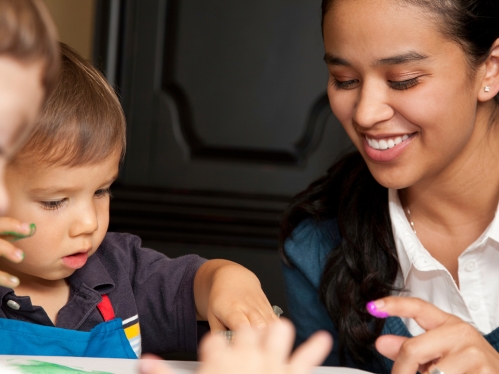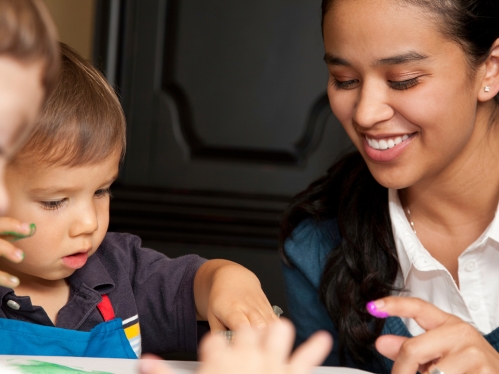 The following is a general overview of the field placement process. For more detailed and specific information by degree program, we encourage students to connect with their field advisor (see contact information at the bottom of this page).
Complete the field planning form 
A member of the field education team will be in touch with you about placement opportunities 
Interview with prospective agency 
Once accepted, complete and return the field confirmation form 
Complete any onboarding or necessary training 
Begin placement! 
For more specific information on specific MSW program information, visit the 100% Online and Intensive Weekend field education pages.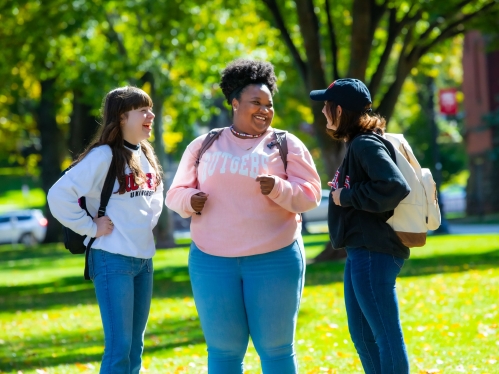 Sample Field Education Documents
What can students expect from their field placement experience? 
To complete a learning contract with the agency that includes tasks and assignments from all the social work competencies 
To increase their client –facing skills through various experiences 
To submit reflective assignments related to their field placement experience 
To meet regularly with an MSW supervisor for guidance and mentorship 
To build skills needed to become a professional social worker 
To receive support from the field education office and a field liaison throughout placement 
To receive an evaluation of their performance 
All forms are available in the Canvas field course students will be enrolled in once they begin their placement.
The following are examples of forms that might be completed during placement.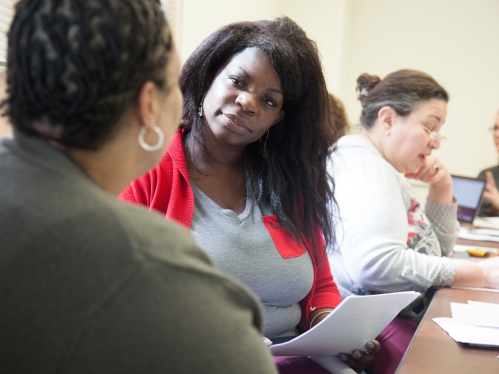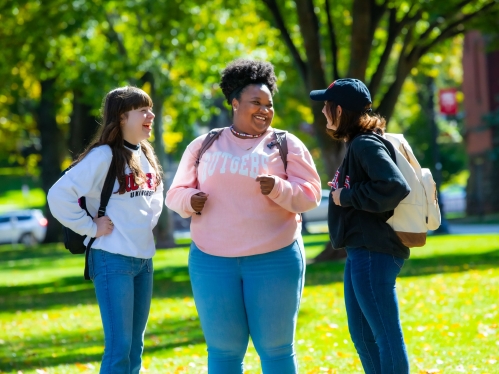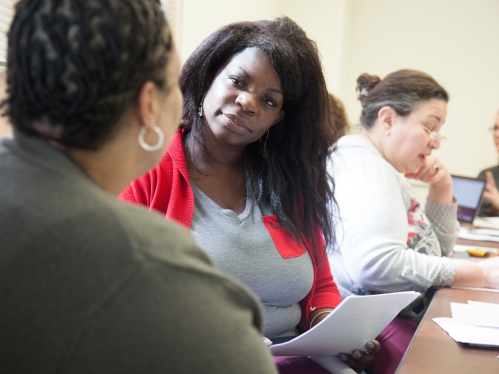 No, but you will work with our field team to determine the most appropriate setting based on your unique situation. 

Yes. Each student will complete a field planning form which provides the field team with more information about what you are interested in. 

Field placements will provide you with opportunities to gain hands-on experiences within the social work field. Our agency settings range from counseling centers to government agencies to healthcare facilities and everything in-between. 

Yes. Students are responsible for any required clearances including background checks, medical clearances, and drug testing. 

If you work in a social work-related agency, this might be possible with approval from the employer and Rutgers. 

We require all supervisors to have their MSW and 2+ years of post-graduate experience. Supervision should occur for 1 hour each week.

We have many different placements and program formats, so reviewing those requirements would be important to consider when planning for the field process. The majority of placements take place during normal business hours (Monday-Friday, 9am-5pm), so having flexibility would be essential.
Field Agencies
The Office of Field Education is built on a network field agencies and dedicated professionals across the country. Students benefit from working with our field teams through hands-on experience and lessons in what it means to be a professional social worker. Agencies can benefit from having an extra, eager set of hands to help move their organizations goal forward. 
Become a Field Agency 
For any agencies or social workers who might be interested in partnering with us to host MSW field placement students, please complete the MSW/BASW Program Agency Interest Form. Once we receive your form, a field representative will be in touch with you to learn more about your program and needs.
What we look for in a field agency
Provide students the opportunity to develop an identity as a professional social worker and conduct themselves accordingly by providing learning experiences that enable the student to demonstrate the nine competencies
Provide students with an orientation to the agency, its services, personal safety, policies and procedures and the community
Provide a qualified MSW Field Instructor for each student. The Field Agency should support the Field Instructor in assigning the student a sufficient number and variety of assignments for learning
If the Field Instructor has never supervised a student, she or he must take the Seminar in Field Instruction (SIFI) course concurrently with the student's placement
Field Instructors must be in compliance with all state licensing laws and regulations for their scope of practice as defined by their state Board of Social Work Examiners and the regulations of the agency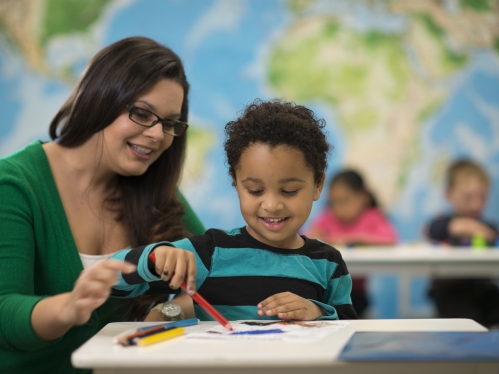 Seminar in Field Instruction (SIFI)
Rutgers offers an online course in field instruction, also known as SIFI, that offers 20 CEU's for your participation. The online course is self-paced, offering the opportunity to learn more about the supervision process, as well as the field placement process. The course consists of eight units, each having a presentation, readings and a Unit Quiz. More information about enrolling in this course will be sent to the identified field instructor.  Participants will receive 20 continuing education units upon completion of the program.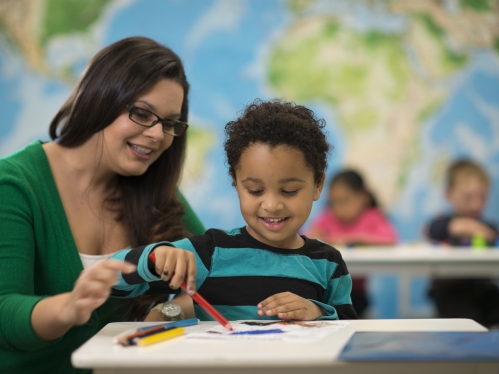 Agencies selected for field sites are drawn from a wide range of agencies and reflect the diverse settings where professional social workers are employed.  The School requires that agencies have a clear definition of the social work role, and that the function be supported in the agency so that students will be able to acquire and strengthen their identification as social workers. There must be appropriate assignments and a qualified MSW with available time to supervise a student, along with a commitment to teaching the core competencies and practice behaviors outlined in the learning contract and evaluation.
MSW Supervisor/Field Instructor –Field Instructors are required to have an MSW and two-years post graduate experience Field Instructors will review and comment on students' process recordings and are required to meet with students for 1 hour each week for supervision.  Field Instructors may be involved with the student on a daily basis, or students may also work with a task supervisor. 

Each student is assigned a Field Liaison, who interacts with the student and the agency.  The Field Liaison will make at least one remote or in-person visit each semester to meet with the Field Instructor and the Student. 

Regular contact will be provided between students, field instructors, and online program staff to ensure the field placement is proceeding well.
You will also receive access to our Field Instructor newsletter and webinars related to supervision topics.

No, you do not need to be SIFI certified to begin the interview process.  We do highly recommend the certification and will offer it to you once your intern begins placement.

Field placement students can help with counseling sessions, completing intakes, case management, outreach, researching best-practices, creating curriculum, and more.
The Importance of Self-Care
Explore the variety of self-care resources.
Field Education Roles
Our Team Structure
Executive Director | Chief executive officer of the Field Education Department and oversees and manages field operations. The Executive Director develops new field opportunities and assures program compliance with Council on Social Work Education (CSWE) standards.
Field Associate Director/Director/Assistant Director | Oversees program/campus field practicum. Consults with students in arranging field placements, monitoring student placements and is accessible to students and field agencies offering consultation in all aspects of the field placement process.
Field Education Coordinator/Senior Program Coordinator | Arranges and monitors student placements and is accessible to students and field agencies offering consultation in all aspects of the field placement process.
Field Liaison | Acts as the connection between the agency, the student and the school and provides support for the Field Instructor and the student. Liaisons make agency site visits either in-person or remotely to meet with the student and the Field Instructor at least once a semester.
Field Supervisor/Instructor | The agency-based instructor on site; this person meets with the student weekly and prepares written evaluations at the end of each semester. The Field Instructor must hold an MSW, and a minimum of two (2) years of employment in the field since completion of the graduate degree from a CSWE accredited program.
Task Supervisor | The agency-based instructor on site who may not have an MSW but who assigns tasks to the students and oversees the student's schedule.
Faculty Advisor | Faculty member assigned for academic advising and overall educational planning.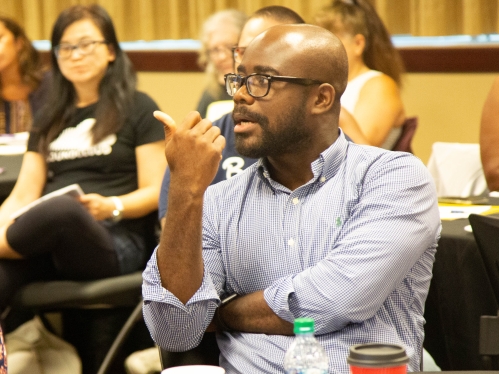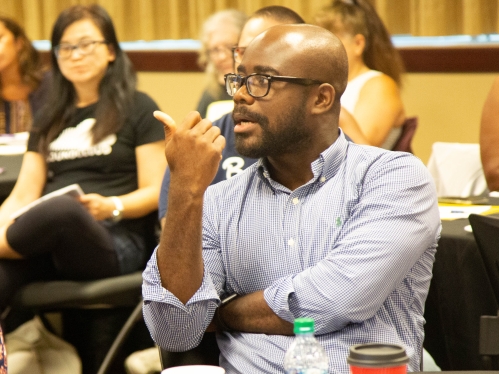 Meet the Field Team!
Connect with the Office of Field Education and refer to the contact list included below. Team members are organized by campus or program/certificate/specialization to help better direct and support our student and community needs.